Plan for beginner gardeners. If you can reduce costs for the purchase of fruits and vegetables, and at the same time to eat healthy, it can make your garden in which to grow these plants is a good start. You can use various creative ideas to watering your garden free of charge to fertilize free, which means that you will have fresh organic vegetables, which practically will not pay anything more, except your time and effort. But how to start? It seems very busy planning how to care for your garden, keeping in mind that you need to think about fertilizing, combining plants planting, crop rotation, picking. But nothing to worry, there is a simple strategy to help you! Along with all tips for beginner gardeners that you can use, here is a simple DIY strategy for planning the garden, which is suitable even for the most " greener "beginners in this field.
How to Plan your Garden?
Step 1: Organize. Once you decide what you planting in your garden and what seeds to buy, you will need to organize – whether you do it using a computer table or just pen and paper in hand. Start with a list of vegetables, herbs, fruits that you plan to grow. Note when you need to make seedlings, when you will have to plant in the soil, which seeds are best be directly planted (without having them done seedlings, which then can be transferred) and when to do all that. But do not be too carried away! Because it's really easy to fall into euphoria and want to plant everything. If you are a novice gardener, stick to vegetables and herbs you use most in your kitchen or those who are generally quite expensive to buy in your area. If possible, the best combination of both! Then you should make a sketch of the place in your garden using a spreadsheet or graph paper. Packets of seeds noted how much space is needed by the plant to grow and develop normally. The concept of sketching your garden in advance is similar to planning a garden on the area, and many gardeners prefer to use just paper because in the coming years is very easy to add notes on the sketch made ​​of paper.
Step 2: What quantities of plants to grow? The answer here depends on how big is the place that you will use for garden, from your eating habits and taste preferences. If this year you want to expand your garden, or even as a beginner you already have plenty of room to make a garden, make a list of vegetables and fruits that typically buy and roughly estimate how much amount you need and buy for a week. This will give you a better idea of how much to plant based on this – what and how much consume your family. However, when you're new to gardening, you should start with a 2-4 plants of each species. But if you know that you need more beans, for example, just sow greater number of plants. Also note that doing garden to use fresh produce, or you plan to conserve to you later in the year. If space is limited, use it to plant plants whose fruits will be able to enjoy fresh, and possibly what you can not eat on time to conserve rather than bother to plan how to plant enough plants to have and preservation. This is especially important if you have no experience so far with conservation. Remember that to do well with gardening means not allowing it to absorb all entirely your thoughts! However, as you begin to deal with gardening, take notes for next year on how many plants are planted and if you got enough (or many) production for the whole family. The easiest way to estimate this is to your water garden diary and re-evaluate the previous year before the new season.
Step 3: Combining plant. Right mix of plants can be a difficult task. Which plant will grow best in a neighborhood with which other plant? Which plants can not thrive placed next to each other? Forget all that. The idea of combining plants is to diversify the plants in one area, so the insects to them is more difficult to detect and to inflict devastating damage. This is called polyculture. Monocultures, on the other hand tend to be much more susceptible to pests and diseases. You can create such a variety in your garden by planting flowers and herbs among the vegetables (changing cultures also helps in this case, but we'll talk more -down). Calendula and nasturtium flowers are great companions for almost all types of vegetables. Plant these flowers among the vegetables that you choose to visit. Nasturtium is considered to harvest the plant, which means that insects and pests are attracted nasturtium and destroy it, thus stay away from vegetable plants. Calendula attract beneficial insects in your garden, and as a bonus you will have fresh marigold from which to make a healing cream for next winter! Between vegetable plants should be planted and herbs instead planted in a place for herbs. Grow parsley, oregano, mint, sage and basil between carrots, pumpkin, melon, tomatoes and any other vegetables you have dwelt.
Step 4: Healthy garden. If this is not the first year in which getting into gardening, you'll want to keep the soil of the garden you rich and prevent pest problems by changing the culture, planting. Crop rotation is not as difficult as it seems initially. Simplify things by dividing cultures of four groups: leafy, fruit, root crops and legumes. Each group of plants has its own basic needs, so changing them every year will ensure that the soil remains fertile. This will also keep away pests and diseases. For example, potato beetles will burrow in winter where planted potatoes. But when you change sown culture and they wake up in the spring, will be that close will have potatoes to eat and so will (hopefully) die before they found a new potato home!
Here's How to Do It:
First year: First plot – leafy second plot – fruit third plot – fourth plot – legumes.
Second year: First plot – fruit second plot – third plot – legumes fourth plot – leafy and so on … leafy vegetables they need nitrogen, the fruit phosphorus of root crops they need potassium and legumes fix nitrogen just in time for leafy vegetables that take their place! You can also add a course and fertilizer in crop rotation to be able to carefully increase fertility soil. One note: while the potatoes are like root crops, I prefer to keep them planted separately (in the so-called potato towers), and as far away from home because both cultures are usually affected of such pests and diseases. Once you have considered all these things, jot quickly a sketch plan of your garden on where they will be planted plants and in what order. Note how the sun rises and where it sets, as well as which plants can grow higher and will make the shadow of others. There are thousands of online tools and programs that you can use when planning your garden, but as you can see from the writing can cope fine without necessarily using them. This simple strategy it saved a lot of time and unnecessary worries when planning my garden!
Gallery
Find Your Way at the Show : Arlington Home Show & Garden Expo
Source: arlingtonhomeshow.org
Home
Source: wonderlandmidlands.co.uk
Letchworth garden city
Source: www.slideshare.net
Gallery of Urban Hybrid Housing Winning Proposal / MVRDV
Source: www.archdaily.com
Gallery of Eight Tenths Garden / Wutopia Lab
Source: www.archdaily.com
7 Tips for an Effective Emergency Drill
Source: preparednessmama.com
Planterra Conservatory – Venue
Source: www.weddingwire.com
Office Cafe Ideas
Source: fuzeinteriors.co.nz
Canned Ham Interior (10)
Source: gotravelsplan.com
The Garden District, Uptown, and Carrollton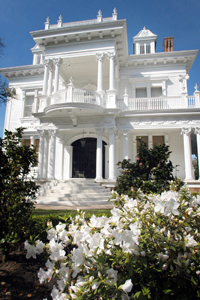 Source: www.neworleansonline.com
Landscaping and Decking
Source: www.carricklandscapes.com
IAP2 Spectrum of Public Participation
Source: www.flickr.com
Photos of Yoxall
Source: yoxallparishcouncil.org.uk
Fuzhou Vanke Yongtai by SWA Group « Landscape Architecture …
Source: www.landezine.com
Fantasy Wagon Stock Photos
Source: www.dreamstime.com
Villa Savoye

Source: www.villa-savoye.fr
Sabarmati Riverfront
Source: sabarmatiriverfront.com
USE ME – Signage Royalty Free Stock Image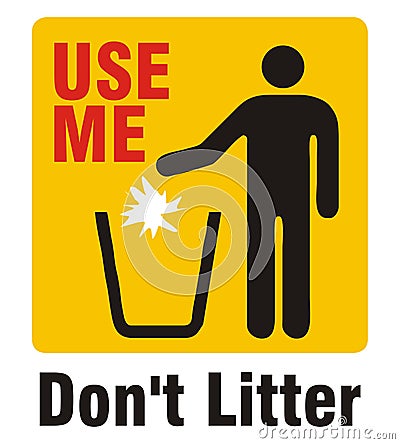 Source: www.dreamstime.com
Dumbarton Oaks Gardens — Dumbarton Oaks
Source: www.doaks.org
Gallery of W London Leicester Square / Jestico + Whiles
Source: www.archdaily.com