A beautiful hedge or hedge in the garden as the breakout, shelter or just for show, depends on a number of factors. In this article, tips and help on choosing a beautiful and appropriate hedge garden hedge. Several hurdles described beautiful garden shrubs Buxus, Taxus, Ilex, Prunus, hornbeam, Thuja, Chaenomeles, Chamaecyparis, Crataegus, Fagus sylvatica.
Beautiful Hedge or Hague Garden Tips-Appropriate Garden Shrubs Trees and Shrubs
The right hedge the Hague or in the garden. Whether you want a hedge in the garden for decoration or foreclosure, the possibilities are many breeds. But how and what hurdles you should choose exactly? The choice of protection depends mainly on what you want, where you live, the type of soil in the garden, for what purpose you need a hedge, the desired height of the fuse and the space you have in the garden for the breadth of protection or protection.

The choice also depends on the time you want to wait until the fuse is fully grown, how often you want to cut out and/or cropping. Do you want an evergreen or deciduous shrub, a flowering or fruit-bearing ass? The shape of a full grown ass partially self-determination by cutting it in a particular form. Below 10 fuses are discussed in alphabetical order, so you can choose a nice and suitable hedging or in your garden. In parentheses time to identify the plant distance or space you must leave at planting.
Overview of the 10 Garden Shrubs Haagplanten-Beautiful Garden Hedge Hedges the Garden-Tips
BUXUS sempervirens-boxwood tree or palm sapling
Evergreen Buxus sempervirens. The Buxus sempervirens are often used for hedges or hedges. The boxwood trees growing wild on calcareous soils but thrives in almost any decent open soil, well tolerate Sun, but it also does well in partial shade. The boxwood tree-also known buksboom genoemd-is very suitable to be cropped in figures. The roots can extend the strong, so 45cm. The boxwood tree has a strong, slightly musty smell. It was once used for palm Sunday leaves, hence the name palm.
Height Buxus. The boxwood is very well suited for high, more classics hedges and can be more than 2.5 metres high. The most robust variety of this species is Handsworth Ensis, with 4cm long, dark green leaves, which can be up to 4.5 meters high. Some species are even eight meters high.
There is also a low-growing variety.
Carpinus betulus-hornbeam
Carpinus betulus-hornbeam. Hornbeam or hornbeam is a strong tight ass. These hedging variant is similar to the common book found in the forest, but suitable and is often used as a garden shrub. But as long as the ground is not too dry, the hornbeam thrive in places where few other shrubs are good. The hornbeam grow quickly and easily and have a nice blade.
Although hornbeam basically loses its leaves, can the brown leaves?? the winter sometimes remains, primarily in protected places, so that they secure year round protection can offer.
The hornbeam is controlled very easily, folds in the corners and cropping. For example, openings to a hedge can be cropped or in hornbeam also boasts a hairstyle.
Height hornbeam. The hornbeam can be 6 to 15 metres high and, despite the great height still retain their density.
Chaenomeles-Kwee or Dwergkwee
Chaenomeles-Kwee. Certain species of Chaenomeles Quince or forming a hedge in spring beautiful flowers. Especially given the red flowers beautiful garden shrubs, later yellow fruits. This garden shrubs thrive in any fertile soil.
Flowering in april-may. Flowering Formation promoted by rigorous pruning hurdles after flowering period.
The Chaenomeles comes in different varieties and colors. For example, there are also Chaenomeles Rowallane that are deep in color coral red, Pink Lady with a pink and white Moerloossi.
Chaenomeles height. Chaenomeles All types are suitable for hedges or hedges in the garden as separation or for show, with a maximum height of 1.5 meters.
Precious cypress-Dwarf or Schijncipres
Precious cypress. The Chamaecyparis or dwergcipres is an evergreen species and has a pyramidal Crown. Previously these fuses were very popular. This assurance is highly resistant to a windy location, and thrive in shade or a place that is quite dark.
When Chamaecyparis as a classic hedge pruned, its matte green. He is much more attractive if you let him grow into a less rigid whole. When the wind blows it through it, there are many different shades of green to see.
There are many cultivated varieties with different shades of blue and light green to gold.
There are also some slower growing species, such as Chamaecyparis Fletcheri, you don't need to cut so often.
Chamaecyparis height. Depending on the type of this tree can be 5 to 10 meters high.
Trubbhagtorn-Hawthorn Hawthorn
Trubbhagtorn. The trubbhagtorn or Hawthorn is suitable as a hedge plant. Hawthorn or Hawthorn can grow anywhere and by any means, but if you want to have lots of flowers, you can put it best in a sunny location. Crataegus have thorns, many twigs, is tough, resistant to wind, provides a nice atmosphere and scent.
The single flowered Hawthorn smell stronger than the double-flowered variety. Although this is often referred to as a garden shrub cropped, is he dressed form also very nice.
Hawthorn and Hawthorn was one of the early bushes used in shape Arbor, and is suitable for many purposes. For example, this was also used to stop the cattle, wherein the bushes were placed in two offset lines. Flowering in May-June.
Height trubbhagtorn. A hedge or hedging of Crataegus may at any height. Hawthorn tree can be 5 to 8 meters high.
Fagus sylvatica-book
Fagus sylvatica. The book is probably best suited for a classic deciduous hedge. Fagus grows in any soil, provided that it is running properly. A book hedge is strong and can withstand wind and air pollution. The fresh green leaves are reddish-brown in the autumn, if the fuse their annual pruning will be at the end of the summer. If so, this fuse can throughout the year by providing shelter. In a book can be created openings and may even cut the hedge in fig.
In some cases, a green paper with a red combine to vary the hedge.
Height Fagus sylvatica. The beech Fagus sylvatica may be about 2 to 5 metres high, depending on how and how often the cropped.
Ilex or Holly
Ilex-Holly. The wild growing Holly in forests in the Netherlands. Holly branches primarily known to us through Christmas. Holly is Evergreen and forming a reliable assurance in any climate, but in the cold continental climate. The leaves have a glossy finish. Holly is resistant to Sun and shade and thrives in humusrik soil.
The most famous Holly is prickly, but there is also the Holly species without tags.
For example, the Ilex Camelliifolia no spiky leaves and Holly that hardly leaves are serrated.
Height Ilex or Holly. Holly grows slowly, although there are exceptions. The Ilex can generally be high at about 6 metres.
Prunus cerasifera or cherry plum
Prunus cerasifera-Plum. A hedge or hedging of cherry plum gives a quick result, it just has to be on average three times a year to be cropped.
In april or early spring blooms here Prunus abundant white flowers. The fruit is yellow and resembles a small plum. Variant Pissardii has red-brown leaves and pale pink flower.
Prunus Niagra is darker in tone.
Prunus garden hedge, or a hedge can form a beautiful backdrop for discounts in various colors and shapes.
Height Prunus cerasifera. Prunus cerasifera can reach a height of about three metres, but sometimes much higher.
Baccata Taxus or Yew
Baccata yew-Yew. The Evergreen yew is a conifer tree that has long been used in the garden and also very durable. England there are cases where they are said to be 1000 years old. Yew is well suited for a hedge or hedge, it is velvety, dark, absorbs light and provides a good background for flowers in the garden. Yew trees can be pruned in a stringent manner without objection and trimmed in various decorative shapes. Yew Hicksii variant is one of the strongest varieties for tough conditions.
Two important warnings before placing a yew hedge or shape. You yew plant should not be in a waterlogged land sites and not in a place where cattle will graze or due to cattle, poisoned by it.
Height Taxus baccata. The yew is about 10 metres high, but there are also those that are 20 metres high.
Thuja plicata of Life
Jättetuja-Life. The Evergreen Thuja is a common coniferous tree in the garden and is often used for hedges. The jättetuja is resistant to weather and is a fast growing, matt dark green conifers also known as the Giant Tree of Life or Western Red Cedar is known.
The Thula has a sweet, slightly spicy scent, which is mainly released when rubbing the leaves. This conifer with a pyramidal shape and ascending branches must be cut twice a year to form a nice tight ass.
Thuja Plicata height. This Thuja is a nice tight ass and is about 5 meters.
A variant, Thuja occidentalis or Western arborvitae, can also form a tight ass, but is growing more slowly.
Gallery
Correa Alba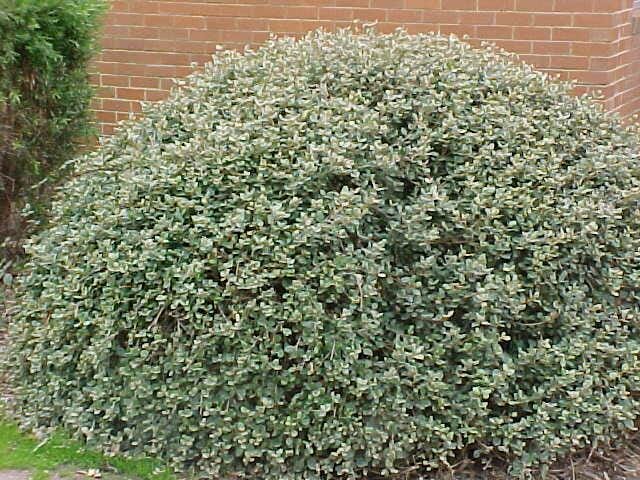 Source: www.thetutuguru.com.au
Grevillea Robyn Gordon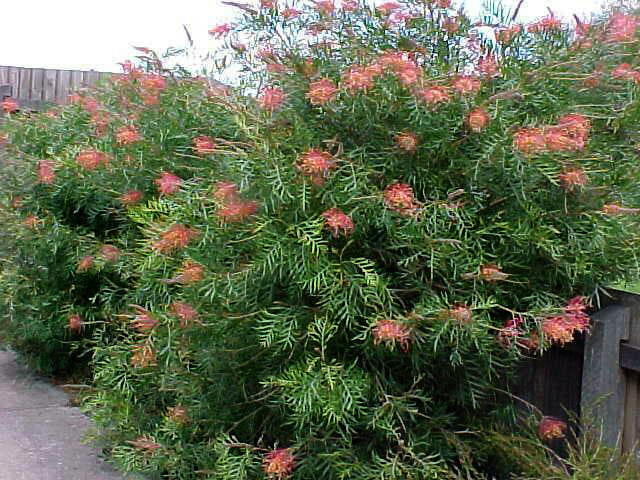 Source: www.thetutuguru.com.au
Privacy with Plants
Source: www.thegardenglove.com
Mixing It Up: The Art of the Mixed Border, with Christy …
Source: anewscafe.com
Beautiful Bamboo: Blue Timber Bamboo
Source: beautifulbamboo.blogspot.com
Areca Palm
Source: www.south-florida-plant-guide.com
Schefflera Amate: This Big, Bold & Beautiful Houseplant …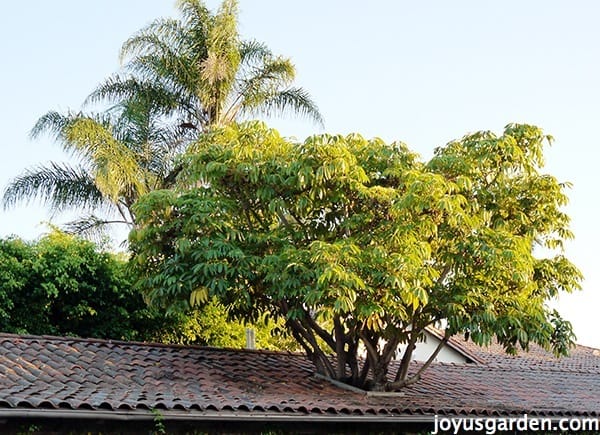 Source: www.joyusgarden.com
Devil's Blush
Source: www.evergreengrowers.com.au
Pondless Waterfalls
Source: www.duncanslandscaping.com
Bay Laurel Topiary Plants | Bay Laurel
Source: www.best4hedging.co.uk
Powton Sapphire Dragon Paulownia Trees 20 Years On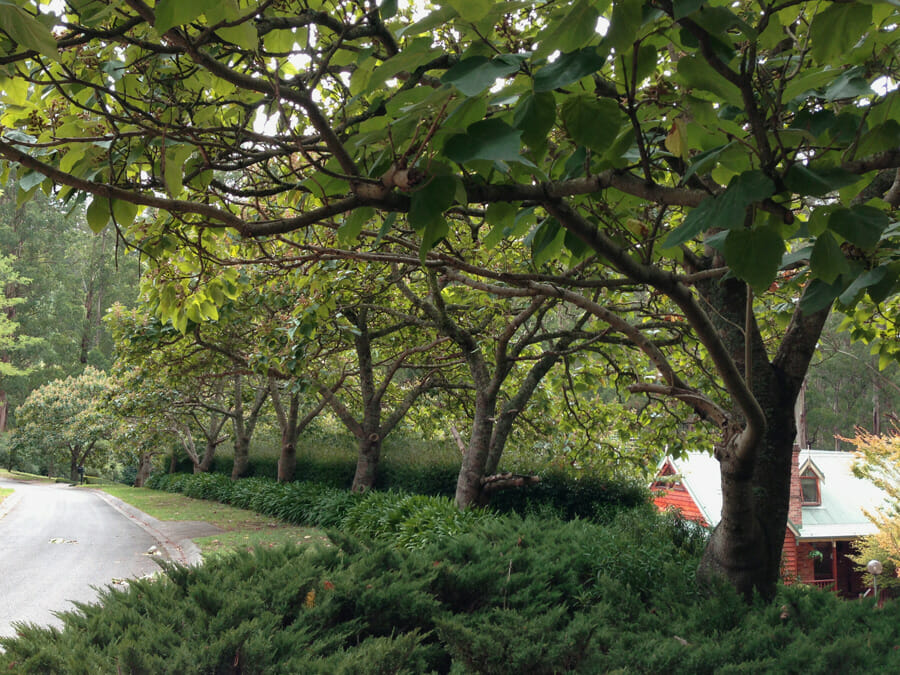 Source: www.thetutuguru.com.au
Hecke im Garten
Source: deavita.com
TREES & plants
Source: www.mortonarb.org
Rose Creek Abelias on Sale
Source: www.theplantingtree.com
Touch of Class Plants
Source: www.touchofclassplants.com.au
The 7 Best Palm Trees for Landscaping in Hawaii
Source: geobunga.com
Dogwood, Pacific (Cornus Nuttallii) – Nw Visual Plant ID
Source: www.nwvisualplantid.com
Creating a hedge with Australian plants
Source: gardendrum.com
Top 10 Beautiful Plants You Can Grow Instead Of A Fence …
Source: www.topinspired.com
Plants PNG Transparent Free Images
Source: www.pngonly.com