The last step in preparing a creepy Halloween party is the preparation of the food and drinks. Decorated Halloween desserts ensure a good mood at the ceremony and are very popular with both large as well as small guests. Find a great idea for Halloween biscuits , cookies and pastries, which you can prepare yourself and decorate.
Halloween cookies with the motto of the party vote
Planning a Halloween party with motto, you can also use the food and especially the desserts to this motto decorating. For the preparation of Halloween cookies or biscuits in a special shape, you should find suitable cookie cutters. As decoration for the cookies, you can use homemade icing and make the Halloween biscuits creative and creepy.
Create spooky Halloween biscuits creatively
For a Halloween party with a vampire motto you can create really scary vampire mouths as double biscuits with fresh cheese filling and Marshmallows. You should first bake several soft biscuits and allow them to cool.Then divide each biscuit into two halves, spread with red colored filling and spread small Marshmallows as teeth on it. Finally, place the upper half on the Marshmallows and create almond slices as vampire teeth.
Creepy Halloween pastry
If you want to give a party with great bashfeltor, can serve as sweet fingerfood these disgusting chopped witchfinger. They can be made of shortbread, raspberry jam and some almonds as decoration, but can really frighten the guests. The jam looks like real blood, but tastes very delicious in combination with the pastry.
Bloody finger biscuits
To prepare the chopped witchfingers, first roll out the dough and cut into strips. Then grease every strip of raspberry jam and shape into a long pipe. Next, cut out the finger with the appropriate size, apply small strips, and place half of the almond as fingernails on it. Finally, add some jam to the biscuits and bake for about 15-20 minutes at 180 degrees.
Halloween biscuits as eyes
Round biscuits are perfect for disgusting Halloween biscuits, which are designed as eyes. They look really creepy and fit to parties under different Halloween mottoes. For the preparation of eyeballs you have several possibilities to choose from. The simplest option would be to make simple biscuits and decorate them with white glaze and food color.
Disgusting ideas for Halloween cookies
Halloween cookies with brains and blood stains are even more disgusting. A believable brain can be made out of fondant and can be used as a topping for muffins, cupcakes and, of course, biscuits. However, do not be afraid – cookies that look so creepy can actually taste very good.
Healthy Halloween biscuits for children
When you prepare the Halloween treats for the kids, you can think about a healthier alternative because the little ones eat too much sweets every year on Halloween. Rather, you can make healthy biscuits with oatmeal itself, in appropriate shapes and decorate.
Simple spider cookies for Halloween
The spider motif is almost always for Halloween decoration and can also be used in the decoration of the food. From any recipe for vanilla biscuits, you can make spider biscuits by decorating the pastry with melted chocolate, a praline and edible sugar eyebrows.
Spooky food for Halloween
Salt sticks and salt spreads are quite suitable as decoration for the Halloween biscuits. This allows you, for example, to design the spider bones of the spider biscuit and to prepare a dessert with a bashfull. Serve the biscuits on a plate with a fabric that resembles a spider web for a still spooky effect.
Simple recipes for Halloween mummies biscuits
If you do not have enough time to bake the Halloween biscuits yourself, you can try a faster version, to buy the biscuits and decorate them at home. Mummies biscuits, for example, can easily be made with white sugar and a few chocolates.
Fledermaus biscuits with black sugar
For a Dracula party the bats must not be missing. And why not in the form of biscuits? Find a suitable cookie cutter, bake the Halloween biscuits and decorate with black sugar. These creepy spots are suitable for both children and adults.
Make simple witch-hat biscuits by yourself
If you need a quick idea for the Halloween biscuits, you can make these simple witch hats yourself. They are made from halves of Oreo biscuits, big chocolate and orange sugar, and are perfect for a witch party.
Dead gingerbread men as Halloween party food
Again an idea for those who have a time deficit, imagine these spooky gingerbread men. Instead of decorating them smiling and cheerfully, you can paint scared faces with powdered sugar, break off body parts and decorate them with blood-red glaze. So you can make the biscuits for the gruesome party without much time.
Gallery
21 best World Sight Day Crafts images on Pinterest …
Source: www.pinterest.com
Rice Krispie Treat Monsters
Source: onelittleproject.com
10 best Witch birthday cakes images on Pinterest
Source: www.pinterest.com
Strange Halloween Food You Have Ever Seen??? (5)
Source: oddstuffmagazine.com
IDEAS PARA DECORAR LA MESA Y LA COMIDA EN HALLOWEEN …
Source: www.consejosdelimpieza.com
Spooky Eyeball Tacos Johnny #5 Tacos) Recipe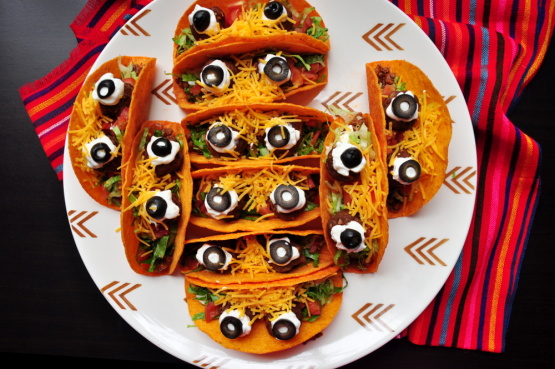 Source: www.geniuskitchen.com
25+ Chilling Halloween Food Ideas
Source: www.picshunger.com
20 Gross Halloween Recipes
Source: www.myrecipes.com
I love that time of year when a party includes a homemade …
Source: www.pinterest.com
8 Gross Halloween Food Ideas
Source: www.kidskubby.com
Vampire Themed Food
Source: www.delish.com
Fun Halloween Dinner Party Recipes for Kids
Source: www.youtube.com
Halloween Gifts For Kids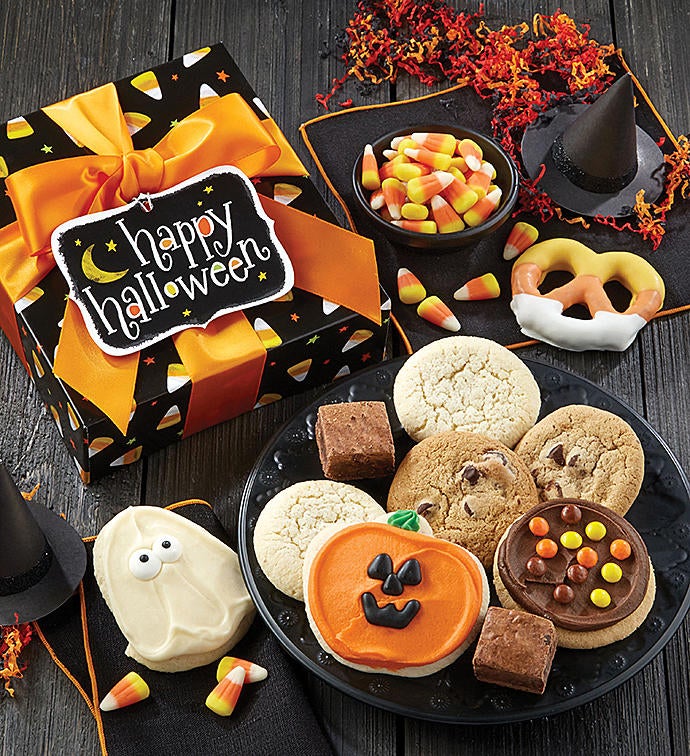 Source: www.cheryls.com
コレは使いたい♪ハロウィンのお菓子ラッピングアイデア10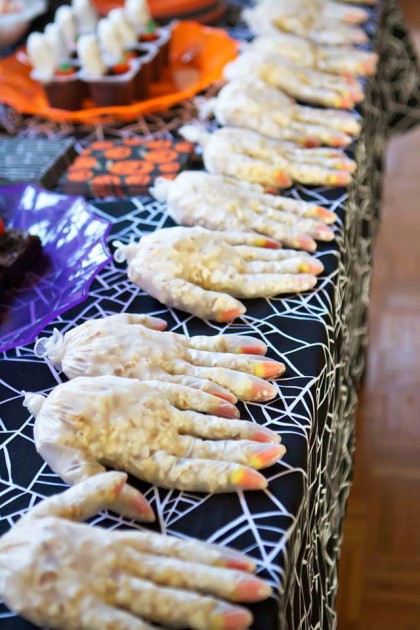 Source: mimily.jp
26 best Halloween Foods images on Pinterest
Source: www.pinterest.com
Chomping Monsters recipe from Pillsbury.com
Source: www.pillsbury.com
1000+ ideas about Gross Halloween Foods on Pinterest …
Source: www.pinterest.com
Halloween Articles: Halloween Spooky Recipes….!!!!!
Source: halloween-awesome.blogspot.com
10 Scarily Yummy Halloween Appetizers
Source: www.pinterest.com
21 Gross Halloween Food Ideas You Won't Believe People …
Source: blog.allmyfaves.com