From time to time everyone chooses who to renovate kitchen to replace the old kitchen items with new ones and thereby refresh the atmosphere in the room. However, before you discard the old kitchen accessories, have a look at this article. We have many creative DIY Upcycling ideas for used kitchen items and utensils collected, they recycle and can awaken to a new life.
DIY Upcycling Ideas for the Old Cans
The tin cans are a favorite item, which is often used in the kitchen. Preservatives can be recycled by finding a new use for them. They can either be used as a practical container or as decoration. The unattractive exterior can be painted as well as with colorful paper pieces and transparencies and the old can for example converted into a pretty cutlery holder.
DIY Upcycling Ideas – make beautiful decor yourself
The cans can be spiced up as desired and used as elegant flower vases or pencil holders. First, choose a color that matches the interior and then decorate the cans with your choice of decoration. There are no limits to your creativity and you can customize the vases as a table decoration.
Recycling ideas for the old muffin mold
The old muffin shape looks scratched or even rusty? Instead of throwing them away, you can design a cool plant pot for succulents and decorate the house or the garden. Please note that the succulents should not be larger than the cups of the form.
Muffle the mold with succulents
Before you plant the muffin mold, turn the mold and beat a hole in each cup with a holster or with the drill. Then glue silicone slip stoppers at the lower corners of the mold to ensure good drainage. Now you can plant the cups of the muffin mold and create a creative plant pot.
DIY Upcycling ideas for deco from a muffin shape
From a simple muffin shape, you can also make vintage decor yourself and decorate a wall or the side table. First paint the muffin mold in a light pastel tone, then embellish ornaments, lace, small flowers and jewelery, and the homemade decoration is ready.
Paint palette for children by themselves
You can also use an old muffin mold for painting with children. Just fill the individual cups with colors of your choice and you will get a creative painting palette, with which the little ones can paint beautiful pictures.
DIY Upcycling Ideas for Cake Molds
An old gugelhupform, which is no longer suitable for baking, can be converted into an elegant candle holder, and the table decoratively decorated with it. This DIY Upcycling project is quite simple, as the Gugelhupformen already have a hole in the middle, which is perfect for a candle.
Create space on the wall
With creative DIY upcycling ideas you can also create an additional storage space at home. The bread baking forms, for example, are deep and can be used perfectly for the storage of various objects.
Use old cake molds instead of flower pots for house plants
For the planting of succulents and house plants you can usually use any old cake mold. Whether round, angular or wavy – the small plants fit in any form. This way, you can not only save money on flowerpots, but also make the apartment creative.
Recycling ideas for old cake molds
Cake molds of different sizes and shapes always find application for creative DIY upcycling ideas. A round cake mold can be painted and decorated as desired, a fitting mirror can be installed in it and a simple wall mirror itself.
DIY Ideas – Make Etagere by yourself
From three round cake molds of different sizes you can easily make a cake for cookies and biscuits. For the connection between the individual cake molds, you can either use empty spools or large wooden spools. You can still paint and decorate the DIY tables.
DIY upcycling ideas for unnecessary cutlery
From old cutlery, which no longer finds application in the kitchen, you can make great plant plates yourself. Just write the names of the different plants on small sheets of paper and then stick them with tape to old spoons or cutlery. Now you can put the finished plant signs in the appropriate places and create more order in the garden.
Make wall hooks from bent spoons
Do you need new wall hooks for the hallway? Make yourself which, by bending the stems from old spoons, and fixing them to wooden boards. This allows you to give your entrance area with DIY hook rails a vintage flair.
Use an old fork as a curtain holder
Are you looking for cool DIY Upcycling ideas for your country kitchen, then you can old forks recycled and in creative curtain holders convert. Combine with an old wire basket as a storage space for a vintage atmosphere.
Simple DIY Upcycling ideas from kitchen utensils
You can now convert snowbows into elegant, hanging tealight holders, which you no longer use in the kitchen. This DIY Upcycling idea is fast and easy to make and looks really stylish. Now you will surely look at the snowbeam in a different light.
Use the wine rack in the bathroom
With DIY upcycling ideas for kitchen items like a wine rack, you can create practical pieces of furniture for other rooms in the home. You can move the wine rack into the bathroom and show it as a great towel rack.
Cool upcycling idea for a small wine raiser
With such a wine rack for two wine bottles, you can arrange your decorative ribbons for gift wrapping or crafting. You can arrange the tapes according to their size or color and always find the right tape quickly.
Cloakroom with kitchen roll holders
Kitchen roll holders for the wall are not only helpful in the kitchen but they are also used in the organization of the wardrobe. A kitchen roll holder can be attached to the wall or in the wardrobe, leaving scarves or handbags hanging on it.
DIY Upcycling Ideas for Jewelry Storage
Many used kitchen items can be converted into jewelery storage. A simple kitchen roll holder made of wood, for example, can be used as a jewelry stand for bracelets and in particular arm braces.
Store jewelry in vintage teacups
Other DIY Upcycling ideas for kitchenware that fit to store jewelry are the small vintage teacups. You can keep chains and bracelets without getting messed up. Stow the teacups in a drawer or cabinet to protect them from dust.
Old cups turn into cute candles
You can also make wonderful candles with or without fragrance from the vintage teacups. The cups are perfect for an elegant table decoration and you can make as much as desired. Instructions are available in the video.
Elegant DIY Upcycling Ideas with Shabby Chic Tableware
Teacups and plates in pastel tones with floral motifs fit well into a Shabby chic style. From vintage crockery you can make elegant porcelain china itself and serve cakes, muffins and other desserts in an elegant way.
Recycling ideas for a cutting board
We offer you some DIY upcycling ideas for the old cutting board that you no longer apply in the kitchen. Our first suggestion is to make a chalkboard for the children or for notes themselves. They can be made quite simply by painting the board with a panel of tints and letting it dry well.
DIY iPad holder made of old cutting board
If you need a tablet holder for the kitchen, you can make yourself an old cutting board. You should only find a suitable piece of wood to hold the tablet and a support for the back so that the holder can stand upright.
DIY Upcycling Ideas for Wall Decoration
The old wooden cutting boards are perfect as a beautiful wall decoration. The kitchen board can be easily attached to the wall and decorated as desired. You can also add a shelf and decorate it with a plant pot.
DIY hanging flower head from the old noodle sieve
The DIY Upcycling ideas for old kitchen items also find application in the garden. This old noodle sieve, for example, is transformed into a hanging pot and planted with beautiful flowers. If the noodle sieve is already rusty, or has a not so nice color anymore, it is easy to beautify with spray paint of your choice.
DIY Upcycling Ideas for the Noodle Sieve
Since the noodle sieve is also deep, it can be used for storing various objects. Other DIY Upcycling ideas for the noodle sieve are a pendulum lamp itself or hanging baskets for bath utensils.
Creative upcycling ideas for ice cubes
Plastic ice cubes can produce not only ice, but also small items such as buttons, clamps, drawing nails, paper clips and many others. So you can organize your work table or the drawers and find everything you need quickly.
Another idea for jewelery storage
Not only small office materials, but also small jewelry such as rings and earrings can be stored in an ice cube form. This jewelery storage box is space-saving and can be stored in any drawer or cabinet.
DIY Upcycling ideas for kitchen utensils
The kitchen utensils, which at first glance look not very attractive, can be converted into an elegant jewelery stand. You should only select a suitable color and paint it with it to remove the metal look.
Use kitchen utensils in the garden
Another upcycling idea for kitchen utensils is to fill their interior with plug-in foam and use it as a pen holder. You can also attach the DIY pen holder to the garden fence and arrange the colored pencils of the children for outdoor painting.
Gallery
Upcycling wooden crates
Source: www.upcycled-wonders.com
13 Creative Ways to Repurpose Old Chairs
Source: www.countryliving.com
DIY Upcycled Outdoor Beverage Station
Source: www.infarrantlycreative.net
Repurposed and Upcycled Farmhouse Style DIY Projects
Source: www.sadieseasongoods.com
Upcycling Ideas | Home Decorating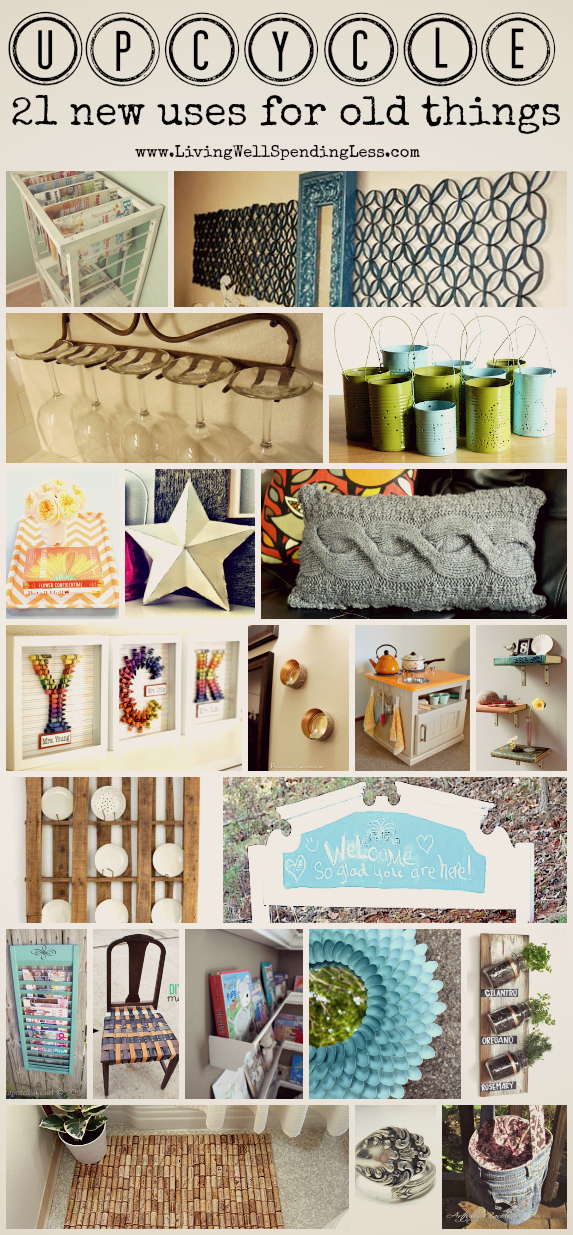 Source: www.livingwellspendingless.com
45+ Creative Ways To Repurpose Old Kitchen Stuff
Source: www.architecturendesign.net
DIY Old Tire Planter Instructions-20 DIY Upcycled …
Source: www.pinterest.com
31 Genius DIY Ideas Made From Tin Cans
Source: diyjoy.com
35 Upcycled DIY Gift Ideas
Source: www.prettyhandygirl.com
Creative Ways to Turn Old Things into Cool and Useful …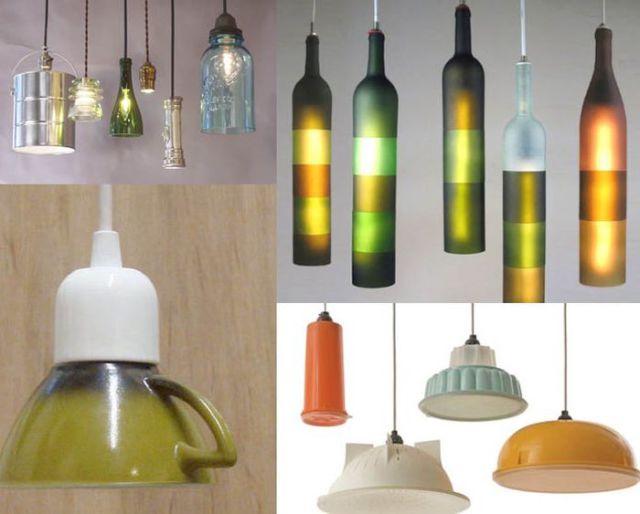 Source: izismile.com
12 Creative DIY Ideas to Reuse your Old Kitchen Utensils …
Source: evercoolhomes.com
45+ Creative Ways To Repurpose Old Kitchen Stuff
Source: www.architecturendesign.net
8 Easy DIY Recycling Crafts. Its Time to Empty Recyle Bin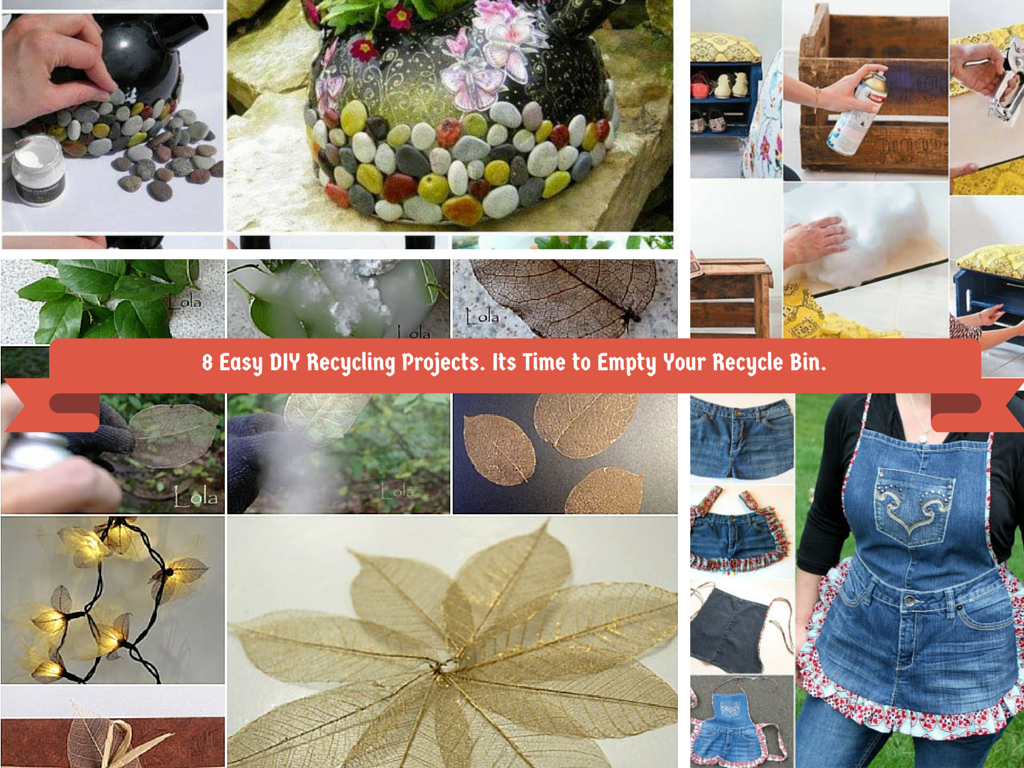 Source: sadtohappyproject.com
Hometalk
Source: www.hometalk.com
25 Upcycled Furniture Ideas
Source: thecottagemarket.com
8 insanely unique upcycling ideas
Source: www.theshabbycreekcottage.com
20 Insanely Cool Ways To Upcycle Old Doors
Source: www.homemadehomeideas.com
Upcycled Furniture Ideas – Repurposed Old Suitcases
Source: www.youtube.com
25+ Creative Ideas and DIY Projects to Repurpose Old Furniture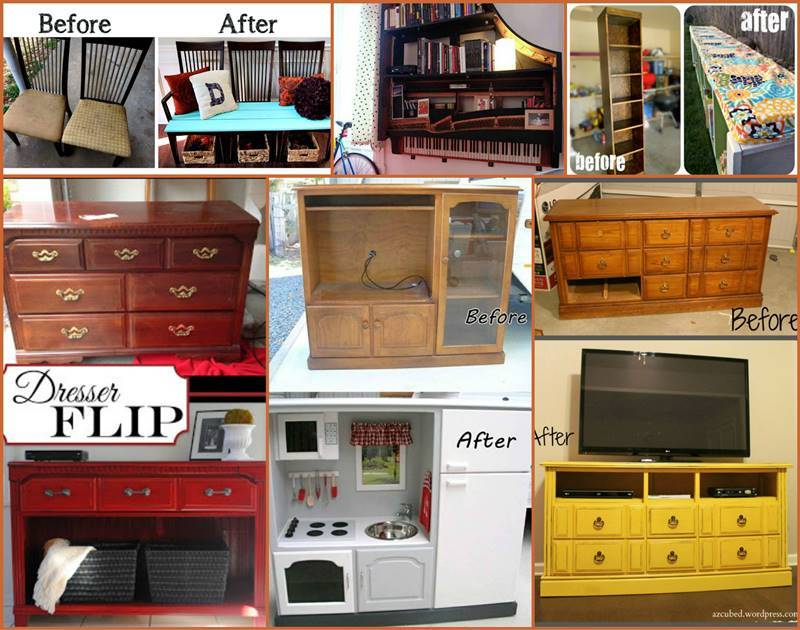 Source: decorating-hq.com
Creative Upcycling Ideas
Source: decorationchannel.com