The night before All Saints is here and it's time for Halloween! Every good Halloween party starts with a creepy invitation, which informs the guests about the motto. The Halloween invitation to the desired costumes refer, inform you of the exact time and place and may also include an eerie spell as invitation text.
In this article you will find a few ideas for creepy Halloween invitation cards, suitable for both children and adults.
Halloween invitation
If you plan a Halloween party at your home, then you should create the invitation cards creatively to ensure the anticipation of your guests. You can simply make the invitations yourself and put them in matching envelopes. It is always recommended to vote the invitation with the exact motto of the party. Bat invitations for Halloween, for example, are suitable for both children and adults, and can be easily customized using a matching template.
Make a creative Halloween invitation by yourself
You can make a bat invitation for Halloween with moving wings that reveal the invitation text. For this purpose you should design the Halloween invitation card from three parts, which are bound together with a sample bag clip. A template for this invitation can be found at the end of the article.
Ideas for creepy Halloween invitation cards
For real gruesome parties, you should make absolutely gruesome invitations. Skeletons in small envelopes, invitation cards with bloody writing or blood spots and death kits with creative text are only a part of the possibilities. Give your creativity a free run and prepare your guests for a gruesome party.
Spooky Halloween invitation – a skull
Celebrate Halloween this year under the motto "Feast of the Undead", you can design the invitation cards as creepy skulls. Just find a suitable template on the Internet and decorate the homemade cards of your choice.
Envelopes for invitation cards
If you make the Halloween invitation yourself, you can not only make the invitation cards scary, but also spice up the envelopes. A great idea, which is also suitable for children, introduce these creepy beautiful bats.
Scary-beautiful bat drawing
The bat for the envelope is easy to design, for which you only need a stamp pad and a black Fineliner. Press your thumb on the stamp pad and make a fingerprint on the envelope. Then draw the wings and face of the bat and the Halloween decoration for the envelope is finished.
Halloween invitation for Haunted House Party
Preparing for a Halloween party can be very costly. If you have something available before the celebration, you can make the invitation cards made of simple materials and save money. For our next idea, you only need sheets of paper, a printer, tea and a temple of victory.
Halloween invitation with tea stains
Think first of all a creative text for the Halloween invitation or find appropriate rhymes on the Internet. Then you can simply design the invitation with Word and print it in black and white on white paper. To create a scary effect, you can stain the printed invitations with tea and let it air dry.
Make wax seal yourself
After the invitation cards are dry, you can make a few blood spots with red food color for more haunts and scary. Finally, the invitation cards can be sealed with a wax seal. If you do not have wax seal, it can be replaced by candle wax.
Halloween invitation card with tulle decorate
If you make the invitation cards for the Halloween Party yourself, you can use a few tricks to spice up. With tulle or net band you can create cool effects that fit perfectly to Halloween. The tulle looks like a cobweb net and provides an additional gruff factor.
Simple decoration for the Halloween invitation tinker
From a thick fabric band and small wiggles you can make small bats easy and fast, decorating the Halloween invitation cards for the children's party. Cut a black ribbon in several small pieces and tie a knot in the middle of each piece. Then glue two wobbly eyes on each knot and the deco bats are ready. This idea is ideal for crafting with children.
Simple Halloween invitation cards craft for kids
If you want to make invitations for a kids Halloween party, you have to create a creepy as well as a little cute design. Blood spots and creepy skeletons are rather unsuitable in this case. Rather, they should be based on ghosts, mummies and monsters.
Halloween invitation text ideas
The text for the card is an important part of the Halloween invitation. It should be as creative as possible, but also include all information about the time, the place and the dress code. Rational sayings are a great idea and are particularly inviting, but are of course not a must.
Text idea for the Halloween party invitation
If you want to leave the invitation card simple, you can opt for a short version of the invitation text. They should only stick to a creepy vocabulary and write the text so that it is inviting and somewhat creepy. A few rhymes can make it clear that the cancellation is not a possibility.
Gallery
Halloween Party Invitation Wording
Source: www.partyinvitationcard.com
Halloween Party Invitation Cards – Festival Collections
Source: festival-collection.com
Halloween Party Invitations + Freebie
Source: www.finecraftguild.com
Halloween Party Invitation Ideas
Source: www.partyinvitationcard.com
Halloween Party Invitation Ideas
Source: easyday.snydle.com
16 Awesome Printable Halloween Party Invitations
Source: www.kittybabylove.com
Halloween Party Invitation Cards – Festival Collections
Source: festival-collection.com
Halloween Party Invitation Wording
Source: www.partyinvitationcard.com
Scary Halloween Party Invitations
Source: cimvitation.com
Typography Halloween Party Invitation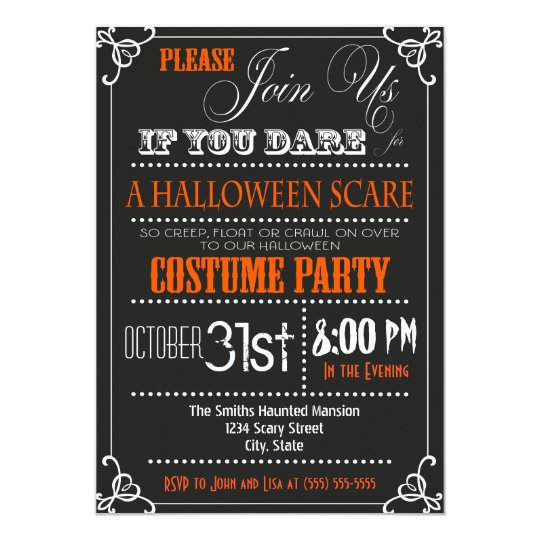 Source: www.zazzle.com
Halloween Invitation Ideas
Source: www.thexerxes.com
Halloween Invitation Ideas
Source: www.thexerxes.com
Happy Halloween trick or treat pictures, quotes 2016
Source: quotespics.net
25+ Helping Halloween Invitations
Source: quoteshunger.com
Spooky Haunted House Halloween Party Invitation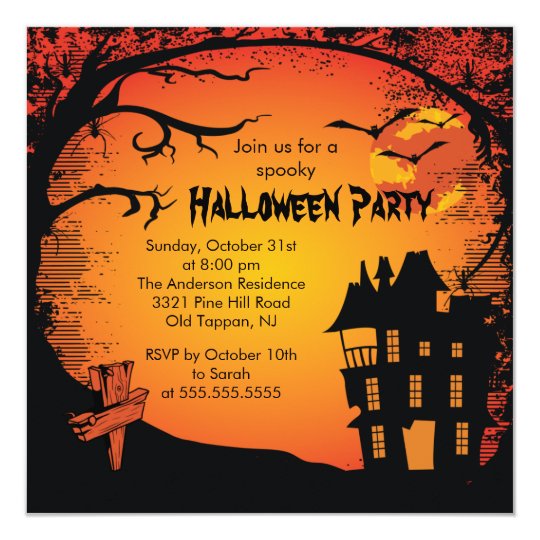 Source: www.zazzle.com
Fall Invitations
Source: www.impressinprint.com
Halloween Party Invitation Printable – Festival Collections
Source: festival-collection.com
This Is Halloween Have A Spooktacular Halloween Greeting …
Source: mynameart.com
Hang With Us Halloween Invitation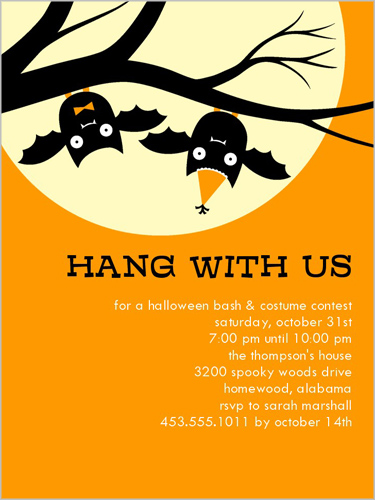 Source: www.shutterfly.com
Spooky Soiree Halloween Party Invitations
Source: www.invitationcrush.com