"Make the Light to clear the Shadow!" "Find the Cause of the Cause!" Smartphone to view our archives or our Press Review (150 Blogs), go to the Web format by clicking Web Format at the bottom of this page!
A flashlight powered by our warmth!
At just 15, she invents a virtually inexhaustible source of light
After batteries powered by solar energy, wind power and terrestrial heat, here are batteries powered by an inexhaustible energy… The human body heat! A young Canadian of 15 years invented a revolutionary light powered by this energy.
Ann Makosinski only 15 years old and all the press talks about it. It must be said that she invented is very interesting. The girl was selected from a host of candidates to participate in the final of the 2013 edition (for 15-16 years) of the  Google Science Fair , an inventions competition organized by the Mountain View company. A scientific convention held each year and to discover and promote future talent among young people motivated and inventive. Ann Makosinski its part has invented a revolutionary object: a flashlight powered only by body heat of the palm of the hand.
Called Hallow Flashlight This flashlight works using the principle of the Peltier effect. It is a physical principle that we can create power by using the heat of displacements on pieces of metal conductors. Thus, she says" There are several pairs of these two metals sandwiched between two ceramic plates. As part of the hottest hand is the palm, that's when I decided to concentrate the system. It's very simple: you just have to place the palm of your hand against the plates and it lights up. "
She also explains that she began to experiment on this technique at the age of ten, after participating in several inventions contest. As a battery free flashlight, the Hollow torches can stay on for at least 20 minutes with the heat of your hand. Ann says she has yet to test beyond this period. Even though his future plans are not yet fully defined, it plans clearly enough to patent his invention and ultimately find a way to market it.
Meanwhile, she will visit on September 21 in the premises of  Google whether or not win this edition of the  Google Science Fair. The winner will receive a very special prize since his schooling will be supported entirely up to $ 50,000 (€ 37,585) and a trip to the Galapagos Islands. If you want to encourage  Ann  or watch what the 15 other inventors have proposed, you can go to the  website dedicated to this contest.
This is an extraordinary invention and we would like to hold in the palm of our hand to see the operation of our own eyes. It's crazy to realize that as young geniuses can compete inventiveness and rigor with their elders to design such objects. Do you imagine a society where all devices could be powered by the beating of your heart?
Gallery
Ann Makosinski's 'Hollow Flashlight' heading to Google …
Source: www.goldstreamgazette.com
Canadian 15-year-old Wins Google Science Fair 2013
Source: betakit.com
Hollow ( Thermoelectric ) Flashlight by 15 year old Ann …
Source: www.youtube.com
15 young prodigies who are already changing the world …
Source: www.businessinsider.com
Several Startup Names Grace BC Business's 30 Under 30 List …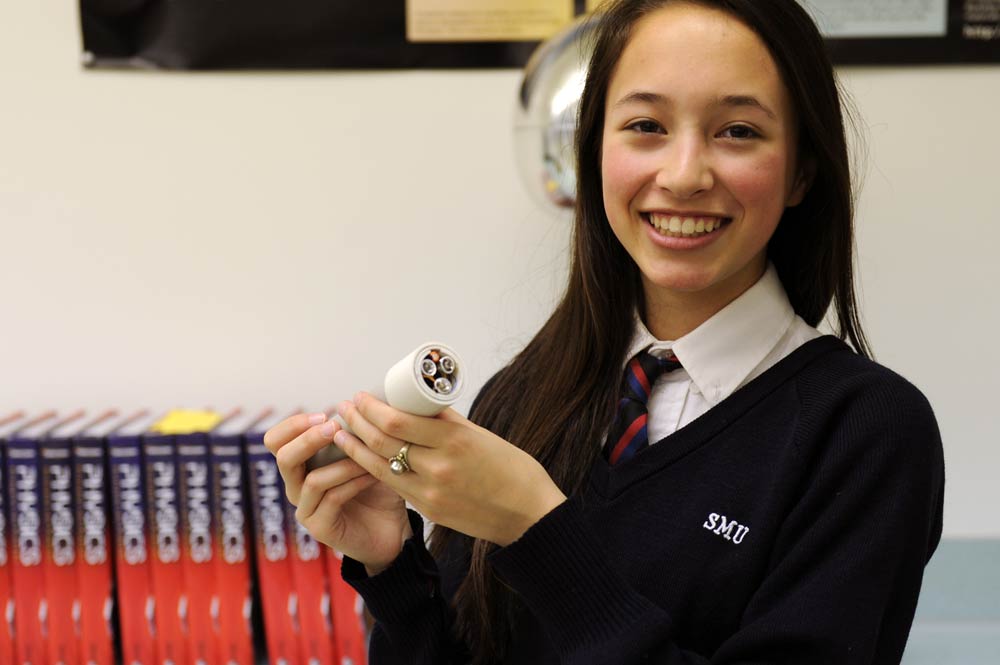 Source: betakit.com
"Hollow Flashlight!" Ann Makonsinski
Source: wereblog.com
Adolescente canadiense gana premio en feria de Google por …
Source: nmnoticias.ca
A flashlight powered by body heat
Source: www.youtube.com
Beiruting – Life Style Blog
Source: beiruting.com
The 2013 Google Science Fair Award Winners
Source: www.therebelution.com
Google Science Fair wins include B.C. teen's body-heat …
Source: www.cbc.ca
Best 400+ Napoleon Hill Quotes images on Pinterest
Source: www.pinterest.com
Your Hand Heat Powers This Flashlight
Source: mashable.com
Teen inventor creates a coffee mug to power your gadgets …
Source: www.treehugger.com
Teenager Invents A Battery Free Flashlight
Source: wonderfulengineering.com
15 Gương Mặt Dưới 19 Tuổi Có Khả Năng Thay Đổi Thế Giới
Source: ybox.vn
Teen Inventor's Battery-Free Flashlight Runs on Hand's …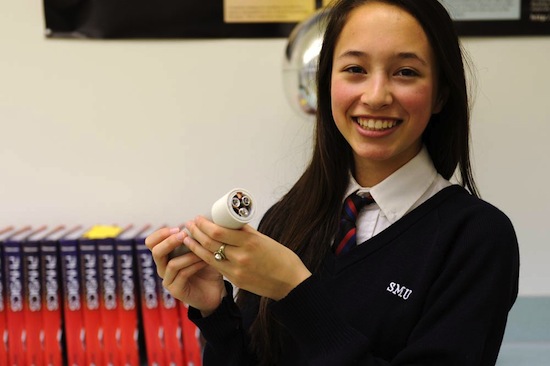 Source: www.kidsdiscover.com
Google Science Fair Winner Makes Flashlight Powered by …
Source: energyblog.nationalgeographic.com
Several Startup Names Grace BC Business's 30 Under 30 List …
Source: betakit.com
BCBusiness 30 Under 30
Source: www.youtube.com