Ago all started in a small backyard in Berlin five years, like in the pigeon-House we sat there at a gigantic desk squashed and typed us sore fingers for the very first article. A year later we moved with our friends from Highsnobiety, SOTO and BAM the gate road, about Safi and beautiful – was the first child on the way. Even baby Wilma announced the drops was sucked, nothing more than a temporary Home Office made sense now. Sounds Yes also now very famos, including so a workday from your sofa short paths to the cuisine, the coffee and pretty much toast. What scent for some after paradise daydreaming full freedom, stank for us at some point like an old weasel that little more from his cave crawls. With the time were slow and sometimes even unwashed, above all but little social laptop stool with screen pallor from us. Change had to be found, and the pretty fast. By a happy coincidence, we finally found our spot in the Kreuzberg Mykita House, between friends, high ceilings, and plenty of space for meetings, paperwork, and creative effusions. Jackpot.
About a month ago our furnishing and decoration projects are already in full swing, something is still missing, much useful and beautiful is but really there. With an Office, it behaves a bit like with your own four walls; the whole must grow slowly, otherwise lacks soul – what would be exceedingly annoying, after all most of us spend the majority of their waking existence on the Desk Chair. So is there anyway, we (well, almost), love may accompany us why we immediately surrounded have cozy's classics, a work life:
The place of Philip, which deals more recently to our sales department, just but puts on a well-deserved holiday.
"Be your own hero" poster of jute bags and a documents folder from HAY.
Three wooden dolls from Vitra – adored for years, now finally, day in day out, they are next to me and hopefully some good luck.
Sarah Jane's Desk Chair AAC10 by HAY and the sunny yellow
"roll & up" Recycle Bin by L & t.
For vitamin injection in between: the fruit bowl of fundamental Berlin.
The motivation of manifesto and "older than Jesus or my life as a woman" by Jina Khayyer (will be soon presented!)
The heart of in the waiting area: the "Fri armchair" by Fritz Hansen, recently by the Spanish designer Jaime Hayon has been designed.
As a little brother of the "Rho" Chair he is traded quite rightly, toasty because instead of his seat partner einzumuckeln and to shield, to "Fri" provide an attentive perception of the environment. Scots down doesn't cozy tea, but. Mission succeeded, just like the naming: "Fri" is indeed clever way for freedom.
Also: the universally known tray table and a vase by Bloomy days.
Hand cream from Aesop, a talent for organization from Cork by Royalvkb and a small pin cylinders by HAY.
The storage Toolbox by Vitra for anything that is otherwise lost.
Scalamari Jane's place: the Wippel Chair "tip sound" for Zachary Liesen.
In addition to the beauty "Fri" is by the way "Berlin for women only".
And finally an advent calendar surprise of OPI.
A special thanks for support and love to Fritz Hansen & minimum.
Gallery
Stories — Day 2 Interiors
Source: www.day2.co.uk
Geometry Vase & Candle by Mario Tsai
Source: design-milk.com
2017 Gift Guide: New Homeowners
Source: design-milk.com
Exploring Trends and Solutions in Today's Smaller, Open …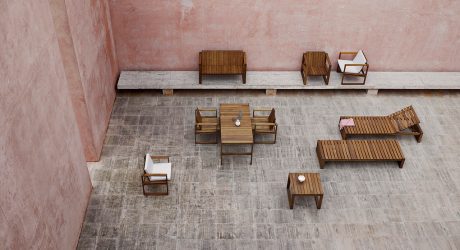 Source: pubx.co
Best of ICFF 2015: Part 3
Source: design-milk.com
Exploring Trends and Solutions in Today's Smaller, Open …
Source: pubx.co
Best 25+ Showroom ideas ideas on Pinterest
Source: www.pinterest.com
Best of ICFF 2015: Part 3
Source: design-milk.com
12 Spectacular Modern Bathroom Ideas
Source: design-milk.com