Description
After the worldwide success of the XT10 with double switches, Klarus place the bar even higher with this new tactical flashlight XT11.
The lamp Klarus XT11 1060Lumens is a powerful and innovative tactical flashlight equipped with two switches and a XM-L2 U2 led. This lamp has 4 modes of light and power light 1060 ANSI Lumens max. (with 2 batteries CR123A and 1000L with a 18650 battery)
You can control it with one hand, just with your thumb through the innovation of the double switch in the rear cap of the lamp. This 11 XT is equipped with a telescope removable stainless steel that can be unscrewed easily if needed, color filters are available for hunting, military use, map reading, etc. The TR10 remote switch is also compatible with the XT11, the springs are located at the front and at the rear of the lamp allow to ensure no loss of contact, even with the recoil of the weapon.
The user interface is very simple, full power mode whenever you press the home button, there is no memory, so no chance to activate low mode in a close combat situation.
The strobe mode is removed from the main modes (high-medium-low), but can be activated from any mode, and even when the lamp is off.
Performance: Klarus XT11 provides 1060 Lumens ANSI and its electronic regulation allows to maintain high constant brightness. 1060 Lumens mode is constant for 3 minutes then goes to 70%.
Protection: Built-in protection circuit against inversion of polarity and against the bad handling of the batteries. It is waterproof, resistant to immersion up to 2 m and the dust through the IPX-8 standard
Tactics: Crenellated front bezel and double button at the back with momentary activation. No need to juggle with 2 buttons at 2 different places. One hand to drive the various modes and very good grip even in the dark. The removable clip allows easy positioning on a vest, tactical jacket, belt…
Operation: Start-up by pressing the button you switch to the rear, active high mode. A half-press this button activates the momentary illumination. When the lamp is turned on press the mode switch (secondary switch under the rear cover) to scroll through the High – Medium and low modes. The strobe function is still press the buttons more than 0.8 seconds.
Features
A LED Cree XM-L2 U2 with a service life of 50,000 hours
Three light modes and a strobe mode: battery life with 1 battery 18650 2600mAh
1000 ANSI lumens (2.5 hours)
251 lumens (6.2 hours)
14 lumens (145 hours)
241 meter range
Intensity light max: 14 538 cd
Drop resistance: 1 meter
Strobe mode variable frequency 1000 Lumens (7.5heures)
Batteries: 2 x CR123A (3V) / 1 x 18650 (3.7V) (Attention does not accept the 16340)
Reflector: Texture skin of orange for a homogeneous and deep beam
Switches:-back to turn on and off tactical switch, momentary activation
-Switch mode for access to the strobe and to change light mode
Glass: Ultra clear hardened / tempered
Made of aluminum from aircraft quality of type III of color black and the bezel
Size: 149 mm (length) x 35 mm (diameter of the head) x 25.4 mm (diameter of the body)
Net weight: 132 g (without battery)
Waterproof to IPX-8 standard (up to 2 meters immersion)
Accessories included: Rugged Holster with belt loop, strap, bezel stainless steel belt clip, ring tactical aluminum, 1 spare gasket, manual of use
2-year warranty
Gallery
Klarus XT11
Source: www.brightnite.com.au
Klarus RS11 930 lumen USB rechargeable tactical LED torch
Source: www.liteshop.com.au
Klarus XT12
Source: www.brightnite.com.au
Klarus RS80 Car Adapter Recharge Cable
Source: www.maxprotactical.com
Klarus RS11 930 lumen USB rechargeable tactical LED torch
Source: www.liteshop.com.au
Klarus RS11 930 lumen USB rechargeable tactical LED torch
Source: www.liteshop.com.au
Klarus XT30
Source: www.brightnite.com.au
Klarus ED10 Remote Pressure Switch . Klarus Flashlight …
Source: www.opticsplanet.com
Klarus XTQ1
Source: www.brightnite.com.au
Klarus XT30
Source: www.brightnite.com.au
Klarus XT30
Source: www.brightnite.com.au
Klarus XT11
Source: www.brightnite.com.au
Klarus XT11
Source: www.brightnite.com.au
Klarus XT11
Source: www.brightnite.com.au
Klarus XT11
Source: www.brightnite.com.au
Klarus strike bezel for XT11, XT12 and RS11
Source: www.liteshop.com.au
Klarus XT11S Tactical Flashlight 1100 Lumens 29% Off …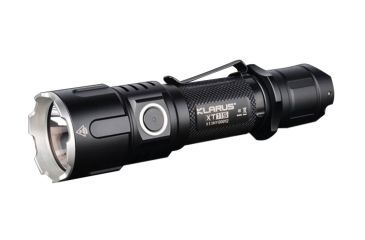 Source: www.tactical-store.com
Klarus RS11 Flashlight £110
Source: www.thebikelist.co.uk
Klarus Extended Strike Bezel for XT11 EXTNDSTRIKEBEZEL …
Source: www.opticsplanet.com
Klarus XT12
Source: www.brightnite.com.au