Pack consists of 2 lamps, a LED lenser X21R2 and a NITEYE JET 1 MK 480Lumens
Work Lamp Led Lenser X21R.2 3200 lumens-40 hours autonomy- Estimated range 700 meters + 1 lamp NITEYE JET 1 MK 480 Lumens when you use it with a 14500 battery.
Descriptive
The lamps in the X series are made for those who like superlatives.
Lampe most powerful torch range of LED LENSER lamps, X21R.2 surpass clearly the previous version. Power, duration of use, light functions, charging system, reliability and security all was fundamentally redesigned.
Power and autonomy multiplied by 2.
The Led Lenser X21R.2 flashlight not only offers more power with its 3200 lumens, but also a period of more consistent use, it is able to stay on for 3 hours at full power, and 40 h with an output of 200 lm (which leaves much of what to see clear). With emergency lights, the X21R.2 does not leave you in the dark, the head of the lamp lights when the battery is discharged.
A more efficient charging system,
more simple and always available, inaugurated with Led Lenser P17R and M17R, the charging system Ytrion Safety Cell allows recharging the lamp X21R.2 torch in only 3.5 h.La nickel battery metal hydride (Ni-MH) is relatively insensitive to temperature extremes (from -15 ° C to + 60 ° C) and retains more than 85% of its charge capacity after 3000 cycles.The power module, removable and interchangeable, includes a power indicator available to quickly know the level of battery charge and the remaining operating time.
Multiple lighting functions to adjust the program and power in every situation.
With the light management system Smart Light Technology SLT Pro, you have a combination of 12 lighting programs: full power, self defense, indicating positioning, walrus, regulated mode, etc.The fast program selection switch light (Fast Action Switch) provides a failover mode of transportation that blocks the involuntary lighting the lamp, the other modes.
Characteristics
7x Cree LED
406mm length
weight 1300g
luminous flux 3200 Lumens
700m estimated range
1 Battery Safety Ytrion
40h autonomy 200Lumens
Lamp Zoomable (Advanced Focus System – AFS)
Smart Light Technology (SLT)
Comes with a strap + PVC briefcase + 1 wall charger and a battery Ytrion
Ganrantie 5 years
Ref: 9421R
Description Niteye JET 1 MK 480Lumens
Lamp Niteye JET-1 MK a power 480Lumens when you use it with a Lithium ion 14500 3.7V or 130 Lumens with AA battery. You will have a range of 0.5h to 480Lumens and 1.1 hour to 130 lumens and 100 lumens 1.5 hours. It is an ideal compact lamp for daily use. It has three levels of intensity and the maximum range is 130 meters .
This lamp accepts the window breaker Niteye sold option. Capable of standing up to use it as a candle
Procedure:
Changing mode: Unscrew and screw the head less than a quarter turn to switch from one mode to another
Characteristics
Cree XP-G2 with a lifetime of 50 000 hours
3 regulated light modes
480 ANSI Lumens (0.5h) with a 14500 Li-ion battery
150 ANSI Lumens (1.1h) 1 AA battery
30 ANSI Lumens (9)
1.5 Lumens (100h)
Intensity: 4200cd
Battery: Uses 1 AA battery or one 14500 Li-ion battery
Made of aircraft grade aluminum alloy
Finish: Anti-scratch hard anodising Type III military grade
Size: 83mm (length) x 19.5mm (head diameter) x 19mm (body diameter)
Weight: 16.7g (without battery)
Waterproof according to IPX-8 standard (2 meters)
Capable of standing up to be used as a candle
2 years warranty
Package Contents
Niteye lamp JET 1-MK
1 spare O-ring
belt clip
strap
1 AA battery included
Gallery
NEW Led Lenser X21R.2 Rechargeable Flashlight
Source: www.urbanoutback.com.au
Led Lenser X21R.2 3200 lumen rechargeable focusable LED torch
Source: www.liteshop.com.au
NEW Led Lenser X21R.2 Rechargeable Flashlight
Source: www.urbanoutback.com.au
NEW Led Lenser X21R.2 Rechargeable Flashlight
Source: www.urbanoutback.com.au
NEW Led Lenser X21R.2 Rechargeable Flashlight
Source: www.urbanoutback.com.au
Flashlight LED LENSER® X21R.2, rechargeable, until 3200 lm …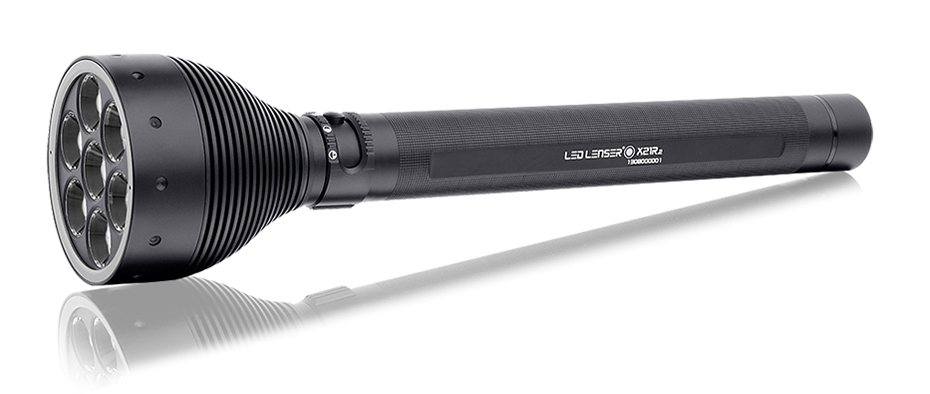 Source: www.ebay.co.uk
LED Lenser X21R.2 Rechargeable LED Torch
Source: www.top-gear.co.nz
Led Lenser Torches Full Range – 15-3200 Lumens High Power …
Source: www.ebay.ie
Led Lenser Torches Full Range – 15-3200 Lumens High Power …
Source: www.ebay.ie
NEW Led Lenser X21R.2 Rechargeable Flashlight
Source: www.urbanoutback.com.au
Led Lenser Torches Full Range – 15-3200 Lumens High Power …
Source: www.ebay.ie
Led Lenser Torches Full Range – 15-3200 Lumens High Power …
Source: www.ebay.ie
Led Lenser X21R.2 3200 lumen rechargeable focusable LED torch
Source: www.liteshop.com.au
Led Lenser Torches Full Range – 15-3200 Lumens High Power …
Source: www.ebay.ie
Led Lenser X21R.2 3200 lumen rechargeable focusable LED …
Source: www.liteshop.com.au
LED Lenser X21R.2 LED Torch with ABD Carry Case
Source: www.ebay.com.au
LED Lenser NEW X21R 2 Rechargeable Focusable Flashlight …
Source: www.ebay.com.au
Led Lenser Torches Full Range – 15-3200 Lumens High Power …
Source: www.ebay.ie
Led Lenser Torches Full Range – 15-3200 Lumens High Power …
Source: www.ebay.ie
Led Lenser Torches Full Range – 15-3200 Lumens High Power …
Source: www.ebay.ie