Three versions are available:
1-Only livery
2-Comes with an Efest 18650 2600mAh battery
3-Comes with a charger and 1 Efest 18650 2600mAh battery.
Flashlight 750Lumens-uses 2 CR123A batteries or 1 battery Lithium ion 18650-red and blue light integrated-autonomy max 450 h to 0.1lumens with a rechargeable battery 18650 nitecore-waterproof up to 2 m IPX-8 – 2600mAh brought 155 meters
Description
The tactical light, Nitecore SRT5 Detective is a concentration of power, it generates750Lumens in Turbo mode. First lamp in the world to be able to generate a beam of red and blue light without filters.
-Specially designed for those who enforce the law, hunting and tactical applications.
-The SRT, the first line series world of flashlight a be equipped with third generation SSR (Smart Selector Ring) ring Smart mode selection.
-Fast and smooth of the light level selection and other functions turning the selector smart ring.
-The CREE torches uses the last Led CREE XM-L (XM-L2 T6) for a maximum power of 750 ANSI Lumens
-Second generation of "Crystal coating technology" with "precision Digital Optics Technology" for the reflector provides extreme performance.
-With a maximum intensity of beam 6 000 cd and a projection distance of 155 meters according to the standard ANSI-FL1.
-Electronic circuit to high efficiency, up to 450 hours on the lowest output level.
-From 0 to 750 lumens infinite brightness adjustment.
-Unique! equipped with a bicolor led (red and blue) for more versatility in a tactical environment and signage.
-SIx different functions quickly available through the ring of mode selection.
-Protection against polarity reversal.
-Stainless steel belt clip, plated ttitane with double sense of positioning
-Breeze glass stainless steel bezel protects the lamp for damage
-Mineral glass tempered ultra clear with anti glare coating
-Made of aircraft quality aluminum alloy
-Rugged military grade HATED hard anodizing
-Waterproof according to IPX-8 standard
-Resists shock up to 1.5 meter
-Position accepted candle
It has infinite light intensity from 0 to 750 lumens in modes Strobe, SOS and beacon (blinking for localization). She is also capable of providing a blue or red light using a built-in bicolor led, without the use of additional filters, a true revolution in the world of the flashlight!
The Nitecore SRT5 optical system allows to illuminate targets up to 155 meters, making it ideal for hunting or tactical operations.
Its diameter of body of 24.3 mm allows to easily mount on a weapon. All these features make the SRT5 an ideal choice for those who want an excellent tactical light.
A tactical remote switch is available as an option, Nitecore RSW1 reference.
Operating mode
Start-up ON / OFF:
-To switch on, push the button at the end of the lamp until a click is heard.
-To turn off, press again on the same button to hear this click again.
Momentary activation:
-It is obtained when the flashlight is off and pressing down lightly on the button without getting the click. Release the button and the lamp is off.
The output intensity setting:
-Burning lamp, gently turn the mode selection ring in the opposite direction of the clockwise to scroll through the modes:
beacon-> SOS-> police warning signal (flashing alternating red and Blue-Blue mode-> red mode-> mode-> infinite light mode standy-> > turbo Mode-> STROBE These modes can be traversed in the opposite direction by turning the ring in a clockwise sense.
Note:
-When you utisez the Nitecore SRT5 infinite brightness mode, autonomy increases when you select low intensity, in its lowest intensity its range is 450 hours and in its highest intensity she is 1 h 45.
-For reasons of security and protection of the lamp from overheating, the SRT5 automatically in high mode after 3 minutes of use in turbo mode. You can re-enable turbo mode by gently moving the ring or by again pressing the rear power switch.
-When the SRT5 is in standby mode, it consumes minimal current to maintain the parameters to the MCU (microcontroller) and seems to be off.
Features
A LED Cree XM-L (XM-L2 T6) with a service life of 50,000 hours
5 light modes (battery life with 1 battery 18650 2600mAh Nitecore) +strobsocopique, SOS and beacon mode
750 ANSI lumens (1 h 45)
0.1 ANSI lumens (450 h)
Autonomy with 2 batteries CR123A (3V) Lithium Nitecore
750 ANSI lumens (1 h 15)
0.1 ANSI lumens (360 h)
6 000 cd candela
Range: 155 m
Resists to the falls of 1.5 m high
Battery: 2piles x CR123A (3V) Lithium, 2 RCR123 or 1 battery (3.7V) 18650 Li-ion
Protection against polarity reversal
Position accepted candle
Reflector in aluminium for a long worn
Back to turn on and off tactical switch, and magnetic switch forward to the mode selection.
Lens glass mineral ultra clear hardened with anti-reflective treatment
Made of aircraft grade aluminum alloy
Finish: HA III of military grade anodized hard
Dimensions: 136 mm (length) x 25.4 mm (diameter of the head) x 24.3 mm (diameter of the body)
Net weight: 77 g (without battery)
2-year warranty
Waterproof to IPX-8 standard (waterproof down to – 2 meters)
Accessories included: holster, hand strap, ring anti roll, spare for the switch CAP, spare o-ring, belt clip.
Gallery
NITECORE SmartRing Tactical SRT5 Detective CR123 LED …
Source: www.knifecenter.com
Nitecore Tip Black 360 Lumens Usb Rechargeable Keychain …
Source: www.terapeak.com
NITECORE SRT5 Detective Tactical Multi-Color LED …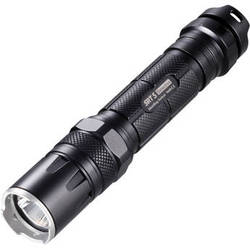 Source: www.bhphotovideo.com
Nitecore SRT5 Detective CREE XM-L2 750 Lumen 1 x 18650 / 2 …
Source: goinggear.com
48 best Youth Baseball images on Pinterest
Source: www.pinterest.com
Nitecore SRT 5 Detective XM-L2 LED Flashlight Review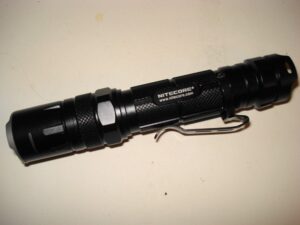 Source: lightsngear.com
NITECORE SmartRing Tactical SRT5 Detective CR123 LED …
Source: www.knifecenter.com
Nitecore SRT5 Flashlight in India
Source: lightorati.in
1600Lm Lumens UltraFire CREE XM-L T6 LED Zoom Zoomable …
Source: www.pinterest.com
Jetbeam – Nitecore Torches
Source: westernfirearms.com.au
NiteCore SRT5 Detective LED Zaklamp nodig?
Source: prijsbest.nl
Benchmade Hunt North Fork 15031-2 Folding Knife (3.00 Inch …
Source: goinggear.com
NiteCore Zaklamp LED Werkt op een accu nodig?
Source: prijsbest.nl
Nitecore SRT5 Detective 750 Lumen LED Flashlight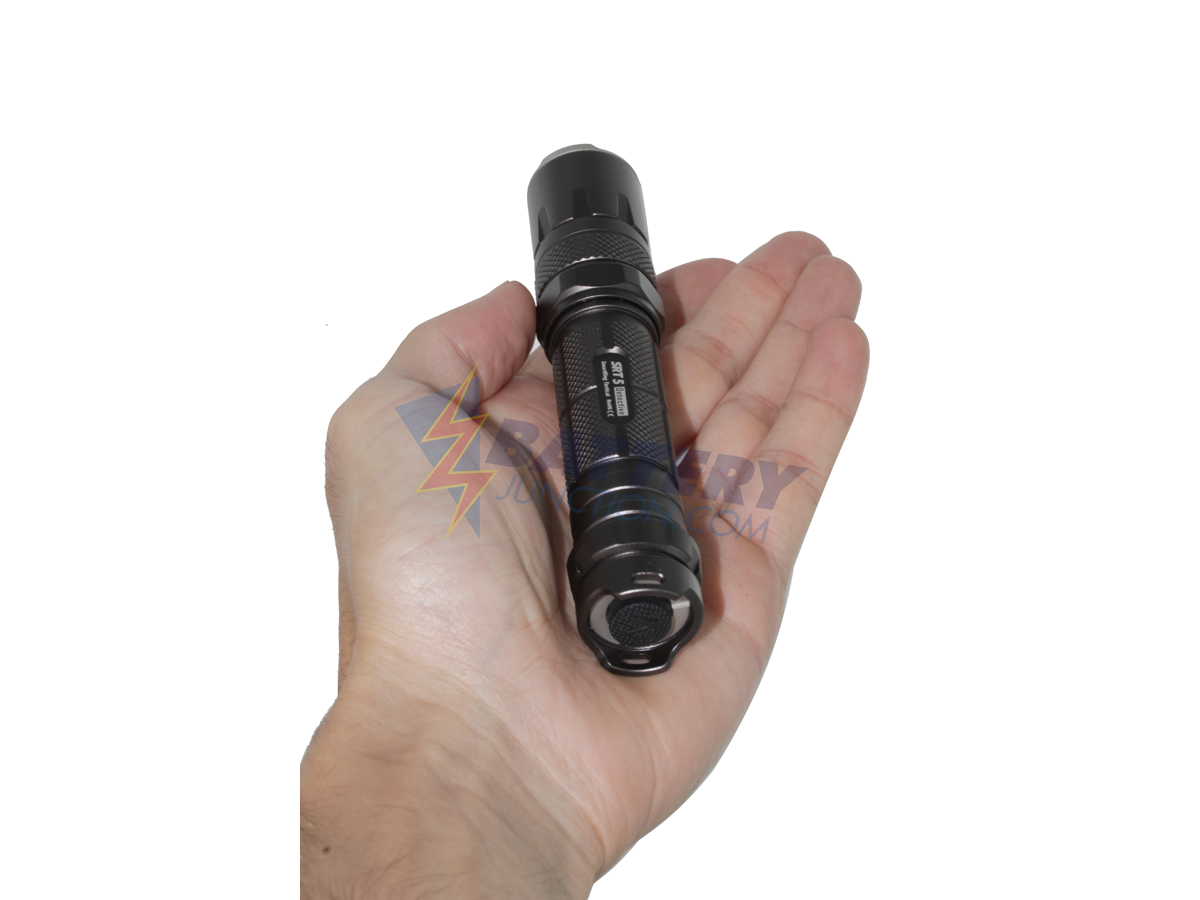 Source: www.batteryjunction.com
NITECORE SmartRing Tactical SRT5 Detective CR123 LED …
Source: www.knifecenter.com
NITECORE SmartRing Tactical SRT5 Detective CR123 LED …
Source: www.knifecenter.com
NITECORE SmartRing Tactical SRT5 Detective CR123 LED …
Source: www.knifecenter.com
Nitecore SRT5 Detective 750 Lumen LED Flashlight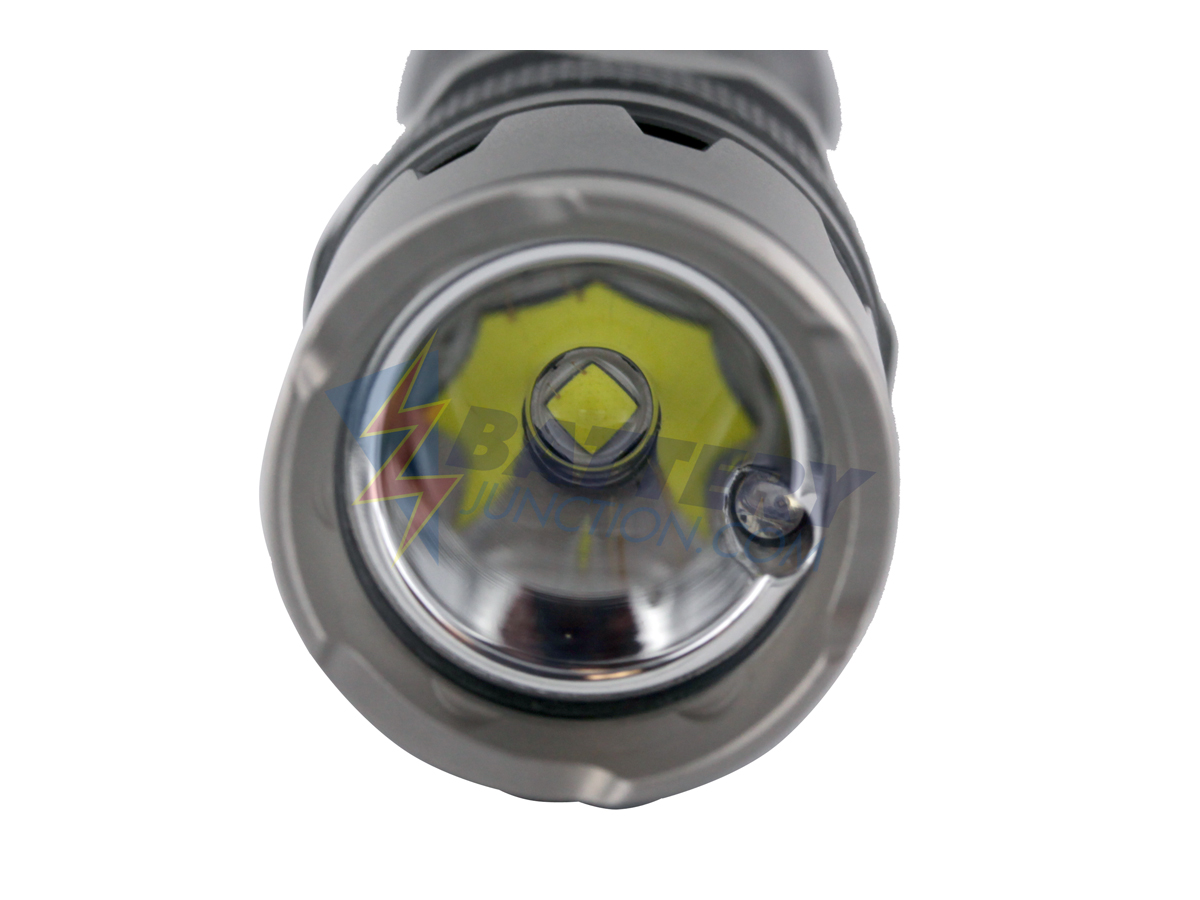 Source: www.batteryjunction.com
Nitecore SRT5 Detective CREE XM-L2 750 Lumen 1 x 18650 / 2 …
Source: goinggear.com
NITECORE SmartRing Tactical SRT5 Detective CR123 LED …
Source: www.knifecenter.com