Pumpkins are popular autumn vegetables, which are used both as decoration and for the preparation of delicious dishes. This allows appetizers, entrees, soups and desserts prepare that look appetizing and genuine taste good. In this article we have popular pumpkin recipes with different types of squash collected, with which you can prepare delicious autumn dishes himself.
The best varieties for pumpkin recipes
There are more than 800 pumpkins worldwide, but only a few of them are edible. The best varieties for most pumpkin recipes used are Butternut and Hokkaido . Butternut pumpkins look like big pears and become heavy up to 2 kilos. The name comes from the fine butter flavor that the variety has. The butternut pumpkin has only a few kernels in the lower part and therefore offers plenty of pulp for eating and cooking. The Hokkaido pumpkins have a dark orange color and are similar in shape to an onion. They have a fine aroma and are one of the most popular and tasty pumpkin varieties.
Cut the pumpkins and prepare delicious pumpkin recipes
The raw meat of the pumpkins is very hard and can only be cut with a strong, sharp knife. If you have halved the pumpkin, remove the seeds. This is done most easily with a spoon or with butternut pumpkins with the ice portionizer. Smooth pumpkin varieties can simply be peeled with a peeler and the ribbed only with the knife. Now you can cut the fruit meat as desired and make various pumpkin dishes. Tip: If you want to prepare pumpkin recipes not only in autumn, then you can freeze the pumpkin gourd raw or pre-cooked and use it at a later time for cooking.
Make pumpkin puree or sauce yourself
Basically you can fry the fruit of the pumpkin, bake, stew or cook till it becomes. Depending on type and type of cooking, a different cooking time is required. The pumpkin becomes the fastest when cut into pieces. If you want to make a pumpkin purée as an accompaniment or for a sauce, you should bake the pulp in the oven, puree it and taste to taste.
Recipes with pumpkin as main dish
Pumpkins can be used to prepare tasty main dishes with or without meat, such as a vegan pumpkin with chick-peas and rice. The Hokkaido pumpkin, cut in small cubes and cooked in a pan with the other ingredients (without the rice), is best suited for this recipe.
Pumpkin Recipes Vegetarian – Prepare Risotto
Those who prefer vegetarian can make a delicious risotto with steamed pumpkin pie. For this you need the following ingredients:
450 g pumpkin meat
1 finely chopped scallion
1 Toe garlic
2 tbsp olive oil
2 tbsp butter
1 liter of hot vegetable broth
1 Bunch of spring onions
100 ml white wine
3 tbsp crème fraîche
50 g grated Parmesan
Salt and pepper to taste.
Pasta with pumpkin spaghetti with sage
For fans of the Italian cuisine different pasta dishes can be prepared with pumpkin. First you should either bake the pumpkin meat or cook and crush to a puree. Then just cook the noodles as usual and prepare the sauce with the pumpkin parfait, some olive oil, onions, garlic and tomato sauce. You can also use the sauce for a homemade pizza instead of tomato sauce.
Pumpkin soup Recipe and serving suggestions
The pumpkin soup ensures a good mood even on a rainy day in autumn. It has a creamy taste and is one of the most popular autumnal recipes. The basic ingredients are pumpkin, onions, carrots, butter, cream, vegetable broth, crème fraîche and spices. Pumpkin soup Recipes with apples, ginger, potatoes and many other ingredients are also very popular. A great idea for serving the pumpkin soup is the use of a drained gourd instead of bowl.
Recipe for pumpkin gnocchi
Ingredients:
900 g Hokkaido pumpkin
1 egg
3 tbsp potato powder
5 tbsp flour
50 g of butter
salt
pepper
nutmeg
Romarin branches
100 g grated Parmesan.
Healthy recipes with pumpkin
If you want to eat healthy, you can prepare a salad with pumpkin. Baked pumpkin combines tastefully with baby pinat, walnuts and feta or goat's cheese. This is a good recipe for lunch or dinner and also fits well with a diet.
Pumpkin Recipes for side dishes
The pumpkin is perfect for a slightly sweet side dish of meat and fish. It can be made into a puree, bake in the oven or stew with other vegetables or fruit. You can also prepare an aromatic sauce for the meat.
Butternut pumpkin recipes
The butternut squash is perfect for pumpkin recipes with filling. The pumpkin is halved and filled as desired. You can only fill the lower part, where the pulp is less or the whole pumpkin is scraped and filled.
Stuffed butternut squash for autumn
Here we put the ingredients for a butternut pumpkin recipe, which is prepared in the oven.
150 g minced meat
100 g of Emmentaler
1 rod of leeks
2 cloves of garlic
1 red onion
1 carrot
1 tomato
Butter for lubrication
rosemary
Salt and pepper.
Stuffed pumpkin recipe with fruits and nuts
The stuffed pumpkin recipes can also be made sweet. For this you need a larger Hokkaido pumpkin, apples, dried fruit, for example dried plums, apricots, raisins etc., grated orange and lemon peel, nuts of choice, honey and cinnamon. Pour everything into the cored pumpkin and bake in a baking tray with some water or baking paper for 2-3 hours with the lid at 200 degrees. The pumpkin is ready when the pulp softens.
Simple pumpkin recipes for dessert
This is a simple idea for a quick dessert that is perfect for the fall. The pumpkin is cut into pieces and baked in the oven with some melted butter, brown sugar and a pinch of salt at 200 degrees. So simple and so delicious!
Recipes with pumpkin for breakfast
Many pumpkin recipes are perfect for breakfast. For example, you can prepare tasty pancakes with pumpkin mashed potatoes and enjoy them with a pumpkin jam. Simply baked pumpkin pieces are also suitable for breakfast and a handful pumpkin kernel combines well with each cup of muesli.
Healthy Hokkaido Pumpkin Smoothie
Smoothies are a good alternative for breakfast, because they fill up and at the same time make super delicious. Add a frozen banana, three spoonful of pumpkin, a teaspoonful of honey, 150 milliliters of soy or almond milk, and a pinch of cinnamon in a booth mixer and puree until ready.
Pumpkin Recipes for the dessert
With pumpkin you can prepare many different desserts. Pumpkin muffins and pumpkin sweets taste delicious and have a fine aroma. Prepare the dough for the muffins or the cake as usual, but add 6-7 tablespoons of pumpkin puree. Sprinkle with some pumpkin seeds and you will get a delicious dessert for the fall.
Gallery
Canned Pumpkin Pie Filling
Source: www.kitchennostalgia.com
Baked Brie With Amaretto Recipe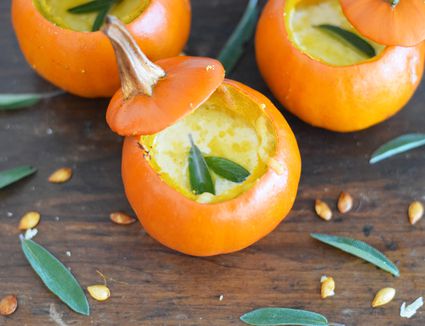 Source: www.thespruce.com
Pumpkin Cake and Recipe ~ Carissa's Creativity Space
Source: creativecarissa.com
Easy DIY Fall Decor Ideas – Page 10 of 17
Source: www.ohmy-creative.com
Best Pumpkin Desserts for Fall
Source: smartmomsmartideas.com
15 Mouth Watering Pumpkin Flavoured Desserts for Fall
Source: wonderfuldiy.com
30+ of the BEST Fall Dessert Recipes
Source: kitchenfunwithmy3sons.com
15 Fall Dessert Recipes
Source: blog.wilton.com
15 Pumpkin Dessert Recipes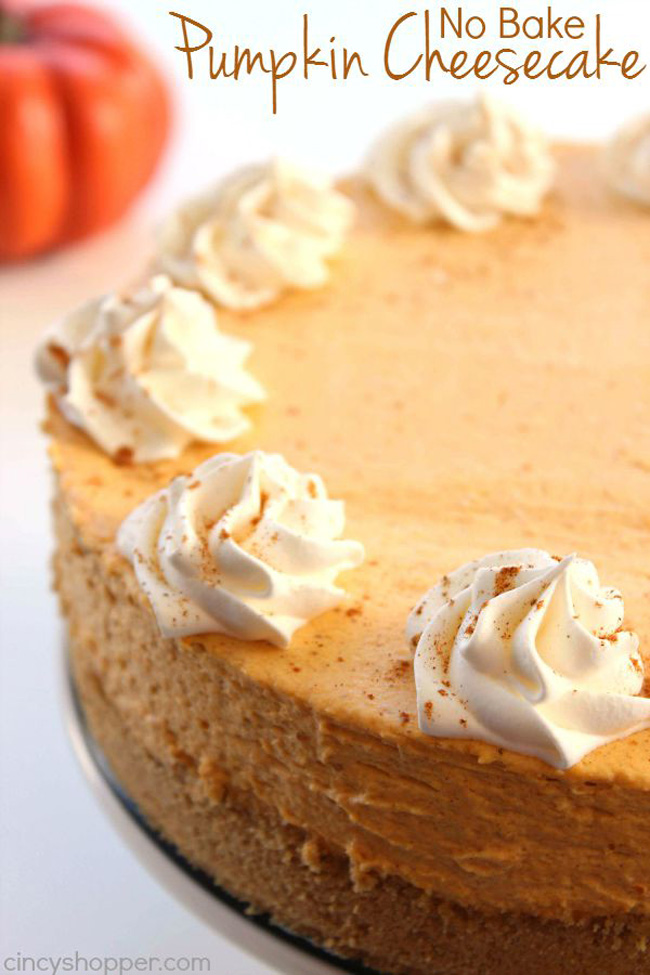 Source: mylifeandkids.com
2206 best Fall: PUMPKIN Desserts Recipes images on …
Source: www.pinterest.com
40+ Easy Pumpkin Dessert Recipes
Source: www.delish.com
30+ of the BEST Fall Dessert Recipes
Source: kitchenfunwithmy3sons.com
15 Best Pumpkin Desserts for Fall 2017
Source: www.bestproducts.com
Best 25+ Pecan cobbler ideas on Pinterest
Source: www.pinterest.com
40 Easy Fall Dessert Recipes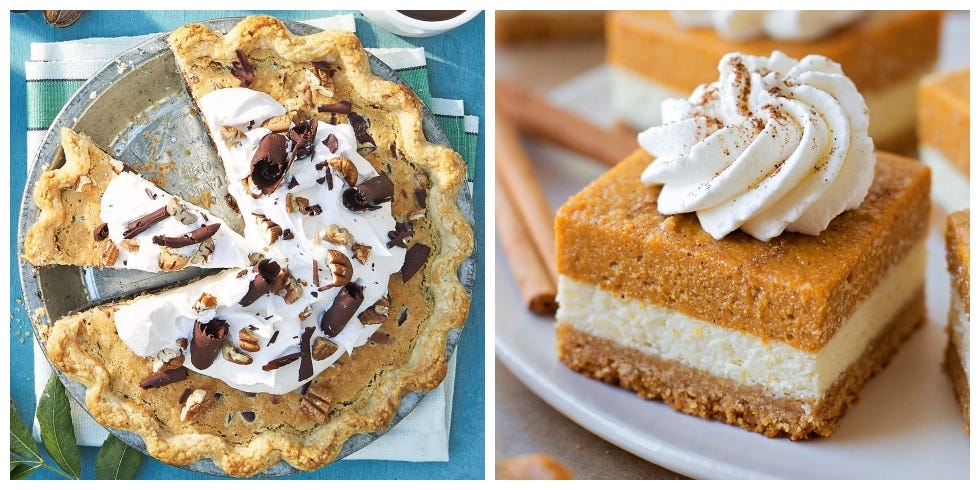 Source: www.countryliving.com
Fancy Mini Dessert Recipes
Source: pixshark.com
30 Incredible Pumpkin Desserts Perfect for Fall
Source: sarahblooms.com
Best 25+ Mini dessert cups ideas on Pinterest
Source: www.pinterest.com
1000+ images about dump cakes on Pinterest
Source: www.pinterest.com
55+ Easy Pumpkin Dessert Recipes
Source: www.countryliving.com